Find Out More About Dineo Ranaka's New Husband
Dineo Ranaka is known as a no nonsense person, especially when her worth in a relationship is undervalued. The radio and TV personality is known to preach self-love and knowing your self-worth in a relationship; encouraging women not to settle.
Judging by her instagram posts, the DJ has found her Prince charming and she is happy and glowing in love. The couple has been serving couple and love goals all over instagram and Dineo's day ones are loving the content.
Mostly,the powerhouse executive produced one of Mzansi's new shows called Mzali Wam. While the show has been winning hearts, the credits caught some attention. Instead of just Dineo Ranaka it's Dineo Ranaka Pesha and the internet can't deal.
You may also like to read: Mzansi Attacked Miss SA For Constantly Sharing Bikini Pics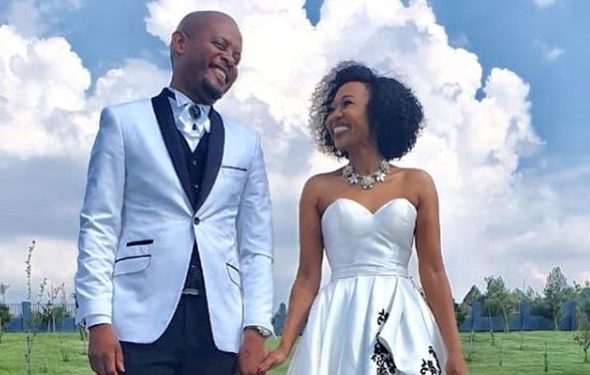 The Sibahle DJ was recently gushing over her man and their relationship when she wrote: "Mojolo is really beautiful in pictures MARA BEHIND THE SCENES!!!!!! It's actually even more beautiful. Your character gets tested, your patience gets tested, your doubt and insecurities will show you flames, sometimes your pride gets in the way, conflict and disagreements are inevitable, but in all honesty all of the above becomes a walk in the park when you go through it with someone you are not only compatible with but genuine friends with…"
After getting burnt by the social media streets more than once Dineo has stopped sharing information on her private life and we love to see it.
The mysterious man in her life works in the film industry. A source told Daily Sun a few months ago that the presenter is "happy" and in a "good space". "We are happy for her. She seems happy and everything is going well for D. She is in a good space"
You may like to watch: Rhythm City 19 January 2021 Latest Full Episode on Musiclove
"She has managed to keep it hush-hush," the source said.
Ranaka is reportedly trying to keep her new romance private.
"She suffered a lot of public humiliation after her relationship with Blaklez went sour and most of her dirty laundry was aired in public. So with this one she is secretive and overprotective," the source added
Confuse the enemy wena Dineo!
you may also like to read: Mohale Finally Responds To The Divorce Rumours